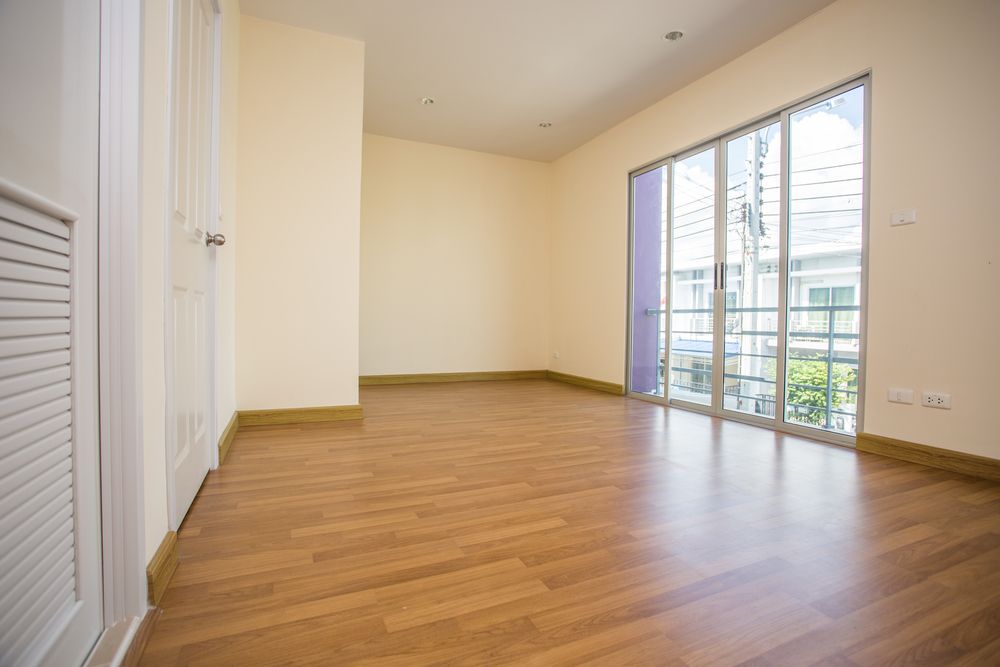 SERVICES
Still unsure if we're the right company to help you? At the South East London Flooring Company SE5, we offer a number of different eco-friendly services designed to get the finest results with the minimum of fuss. As certified members of the National Wood Flooring Association, the Guild of Master Craftsmen and the Federation of Small Businesses, we offer experience, reliability and the respect of our peers. ​
One of the best ways to find out how we can help is to give us a call and book one of our free, no-obligation consultations. However, this guide should also assist you in finding out a little bit more about the different services we offer. You're also welcome to check out our Testimonials page or our Gallery .
FLOOR SANDING
​Rather unsurprisingly for a company called South East London Floor Sanding SE3, this is one of the most popular services we provide to our customers! Our skilled technicians utilise our range of cutting edge, dust-extracting machines to sand away the top layers of your floor, removing all the built up dirt and grime to expose the clean, as-new wood beneath.
WOOD FLOOR RESTORATION
​​

On some occasions, it can be more suitable to conduct a full restoration rather than just a sanding, in particular when a floor has reached a certain state of disrepair. It's quite common, for instance, for floors that have been recently uncovered following time carpeted over to need some work to render them useable in an uncovered design. Whatever caused the current condition of your floors, our restoration services can help to bring back their mojo!​
WOOD FLOOR REPAIR
Often, customers who've requested our sanding services have one or two initial issues that need repairing before we can go ahead, such as floor panels that have become cracked or worn away more than the others. Our technicians are just as skilled at fixing and replacing floor components as they are when adding those finishing touches, meaning that even if you just need a few repairs made, they're the ideal people to help.
WOOD FLOOR STAINING
Wood floor staining remains one of the most effective ways to quickly and easily alter a floor's overall aesthetic. We use only eco-friendly, non-toxic stains, so you can be sure that your room will be doing its bit for the planet. Needless to say, the range we stock is substantial, meaning that whether you want to deepen the dark tone of your mahogany or bring back the shine of your spruce, we've got the product that'll help you do so.​
WOOD FLOOR FINISHING
​

We offer a number of different finishes, all of which have proven popular with our customers. It's entirely your choice whether we use the natural protection of varnish, the durability of wax or the cleanliness of oil. Fortunately, our free no-obligation consultations offer the ideal opportunity for you to discuss this with the manager carrying out the inspection. ​
WOOD FLOOR POLISHING
After nearly twenty years of working with wooden floors, we've learned many things. Perhaps the most important thing is this: never under-estimate the value of a good polish! If you need a quick and easy way to restore your floors shine, then our polishing services are ideal. Indeed, we recommend to all our customers that they have a professional polish carried out every two years minimum, and every year for high-traffic areas.​
GAP FILLING: RESIN, SILVERS AND SILICON
Trust us: even when a floor's looking at its absolute best, a gap in between the panels will still jar with you whenever you walk into the room. Fortunately, we offer a full gap filling service as part of our pre-sanding process. Investing in gap filling isn't just an aesthetic choice, either: a large proportion of a room's heat can be lost through those gaps, leading to higher bills. If there's a better cause for investing in a service than lower heating bills, we've got no idea what it is!​
WOOD FLOOR MAINTENANCE
As with all professional services, we recommend the floors be maintained after the initial work has been carried out. Indeed, it's for this very reason that we give a free floor cleaning kit to all customers that we carry out work for. Of course, some customers prefer a life free of elbow grease (understandably so!), which is why our skilled technicians are always available to come and carry out regular maintenance, whether it's buffing out the slight scratches or applying a new coat of wax to the floor.​
COMMERCIAL FLOOR SANDING
If there's one thing no business wants, it's to have the noise of machinery echoing around the office whilst employees are trying to work. (There's nothing like a bit of buzzing to ease administrative workflow!) That's why we regularly carry out work out of hours for our business customers to ensure that they can enjoy a perfect wooden floor without the day-to-day operations of their company being affected.
​
SCHOOL FLOOR SANDING
If hard-working employees can be distracted by the sanding process, you
can be sure that eleven year old children will be! We've worked with a number of schools during their holidays to ensure that their various wooden floors can be kept at the high levels of maintenance and safety that the sector demands, but without the education of the children being interrupted.
​
FINISHES AND SEALS
We offer a wide variety of different eco-friendly, non-toxic finishes designed to help our customers achieve that perfect shine that comes with the right end finish. Whether it's through a wax, the use of oil or a good old fashion varnish, our finishes are always the icing on the cake.
Remember, you can get in touch with us now by calling 020 3151 7591, by sending an e-mail to southeastlondonsanding@gmail.com , or by filling in our online contact form .